Malone Psychiatric Center
Located at an undisclosed place in United States of America


Built:1927
Opened:1931
Age:88 years
Closed:N/A
Demo / Renovated:N/A
Decaying for:N/A
Last Known Status:Abandoned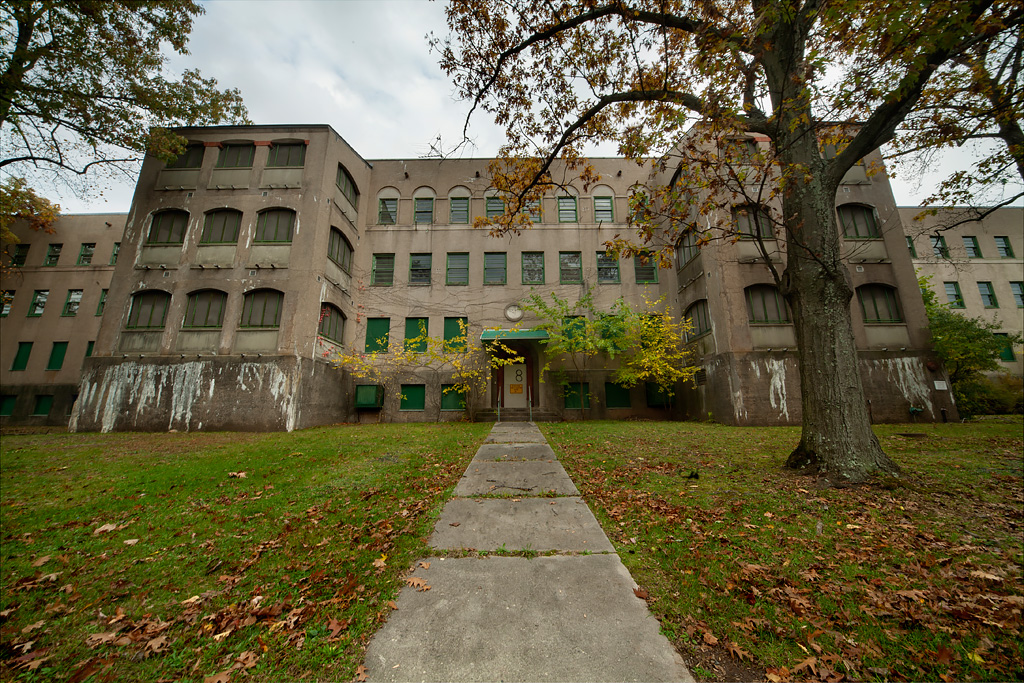 Photo © Tom Kirsch, opacity.us
Malone Psychiatric Center History
This state psychiatric hospital was constructed in 1927, and admitted its first patients in 1931. At its peak time of operation, the hospital had reached a patient population of 9,560 in 1956. Most of the institution started closing down in the 1990s; about 70% of the buildings have been abandoned, and many patients from the active high rises are allowed to walk around the grounds. Patrols are frequent and thorough, and are performed by marked and unmarked cars.
The property is undergoing assessment for reuse; major cleanup costs will consist of lead based paint removal and asbestos abatement (estimated at $9 million alone).
* Note: the name "Malone Psychiatric Center" is a pseudonym; the real name of this location is currently undisclosed.
Photos of Malone Psychiatric Center