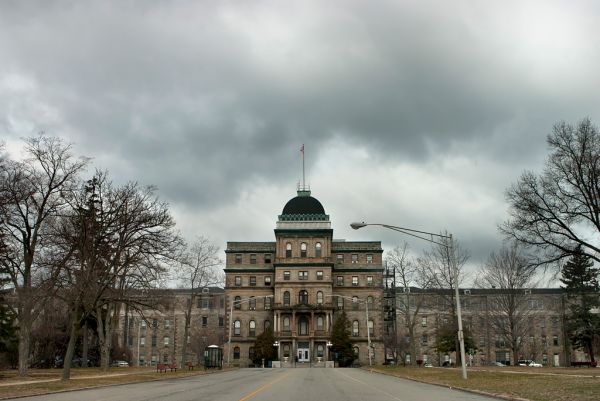 Built:1871
Opened:1876
Age:143 years
Closed:1988
Demo / Renovated:N/A
Decaying for:26 years
Last Known Status:Abandoned (parts of the campus have been demolished)

The origins of this facility begin with the construction of an enormous asylum building in 1871, one of the largest of its kind ever built. It opened in five years later as the State Lunatic Asylum, and in a very short amount of time even this massive complex became overcrowded with patients - a trend that would continue as late as the 1970s. In only a handful of years the facility was already operating at almost double the capacity, and by the peak years in the 1950s, this facility held over 7,600 people. As with most asylums built at this time, the hospital was a self-functioning machine, with it's own farms for food production, post office, fire and police stations, staff residences, and even a quarry.
Although the hospital still functions, large portions of it were closed as it downsized in the 1970s. The original hospital building was partly decommissioned in 1988, then entirely emptied of people in 2008 to move to a new building nearby. That same year, other buildings on the campus were demolished after they were deemed "irreparable." The future of the remaining buildings is uncertain, and they are currently vacant and deemed state surplus.
Photo Galleries: