Marlboro State Hospital
Located in Marlboro, NJ


Built:1929
Opened:1931
Age:87 years
Closed:1998
Demo / Renovated:2014
Decaying for:16 years
Last Known Status:Being demolished or renovated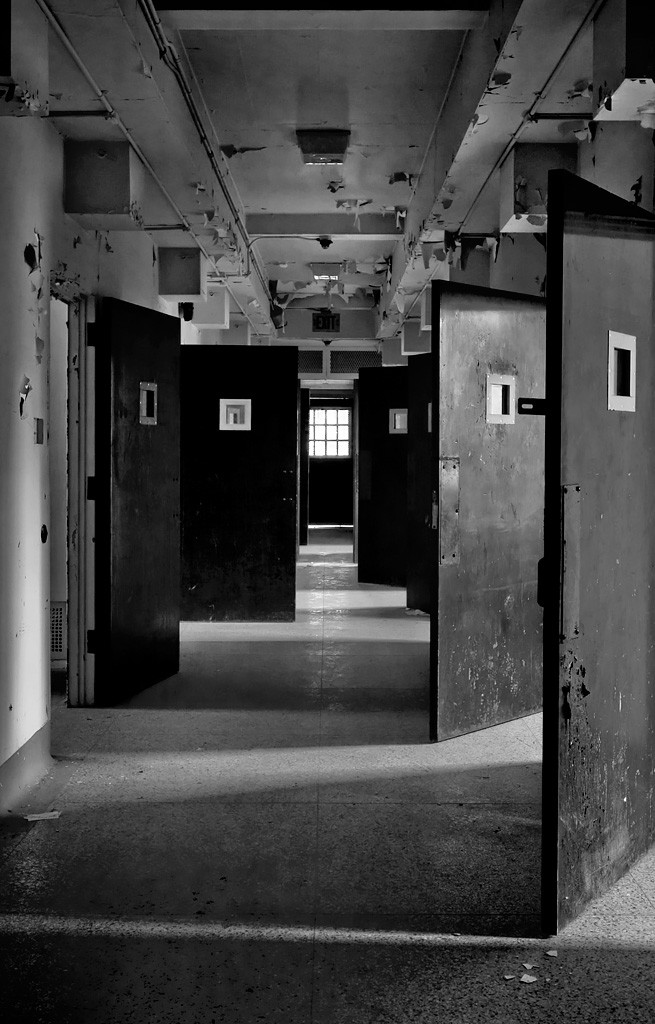 Photo © 2005 Tom Kirsch, opacity.us
View full size photo

Marlboro State Hospital History
Marlboro State Hospital was founded in 1929 to alleviate overcrowding in surrounding psychiatric facilities. Using a "cottage" style hospital plan, 468 acres of farmland were developed into a sprawling campus. When construction was completed and the first admission arrived in early 1931, the hospital plan consisted of seventeen Tudor-style buildings used to treat a maximum of 500-800 patients. Over the years, the hospital expanded to a capacity of 2,000 patients over 594 acres of land. The hospital was personally inspected by Eleanor Roosevelt on January 14, 1943. In 1940 it became the state's first juvenile mental health facility, however a policy change in 1978 transferred children to other facilities. A similar change in 1980 also moved out all adolescent patients, leaving Marlboro as an adult-only treatment facility. The peak resident population was reached in 1955 at about 3,200 patients.
In the 1970s, patient escapes began to plague the hospital and surrounding community, and reports of patient abuse had begun to circulate in the press. Patient deaths from a variety of causes (food poisoning, hypothermia, choking, prolonged restraint, and neglect) sparked a number of investigations conducted by the Public Advocate's Office. In 1993, Senator Cody assumed a false identity from a convicted sex offender and gained access to the hospital "under cover." He was hired without question as a staff member, and was assigned one of the "back wards" in Cottage 16, which consisted of disturbed male patients. His experience led to his advocation of stricter rules of employment and improvement of the conditions at MSH.
Due to budget cuts, de-institutionalization, and bad press, the hospital began to empty itself of its patients in July of 1995, and finally closed its doors in 1998. One building remains in use as New Hope, an addiction treatment center. The vacant buildings have been occasionally used by the U.S. Military for training exercises. The hospital's graveyard contains the bodies of over 900 patients who died at the hospital, marked with concrete stones labeled with only a number. In 1991, the state of New Jersey built a pavilion which referenced the numbers with patient names on bronze tablets, so they can be properly identified by relatives.
After 16 years of vacancy, the hospital was finally ordered to be demolished in 2014. All costs are to be paid for by the state of N.J. who owns the land - the 16-month long demolition plan will culminate in the transfer of the property to Monmouth County, and will be used as a public park and open space.
For a detailed history of the facility, check out Stephen Knowlton's website.
Photos of Marlboro State Hospital