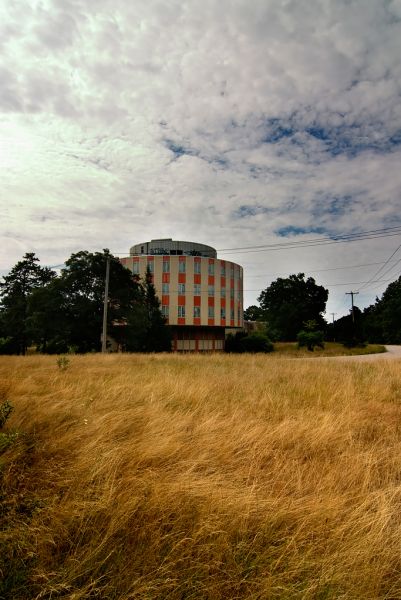 Located in Exeter, RI

Built:N/A
Opened:1907
Age:107 years
Closed:1994
Demo / Renovated:N/A
Decaying for:20 years
Last Known Status:Abandoned

At the turn of the twentieth century, institutions for the mentally and physically disabled began to dot the United States, separating them from the psychiatric population residing in the asylums. After the successes of the schools in Massachusetts and Connecticut, it was soon proposed that an institution should be built for the state of Rhode Island in the rural town of Exeter.

The Rhode Island School for the Feeble Minded was founded in 1907 as a farm colony for the residents to work and learn, with Dr. Joseph Ladd as the superintendent. The patient population grew quickly, and in 1909 a dormitory was erected as the other was full; the new building would be for girls only. In 1917 the name of the facility changed to The Exeter School as the term "feeble-minded" (amongst many other medical terms) were becoming objectionable at the time. As the facility grew in size and population, funding became more scarce, and the school began to deteriorate into an overcrowded place to put the state's unwanted as many other state funded institutions did at the time. In the 1960s the facility had over 1,000 patients, and was re-named the Ladd Center in memory of its first superintendent.

The all too familiar stories of lawsuits and de-institutionalization are found to mark the closing of the Ladd School in the late 1970s. Various organizations helped move their clients from the school to group homes and other places that provide proper care. The facility officially closed its doors in 1994.

A memorial to the patients who have died at the institution stands in a grove of trees near a veterans cemetery. A few buildings on campus have been demolished, but some still remain, such as the recognizable Fogarty building, which is actually round in shape. Others are still being used by various entities such as the Exeter Job Corps Academy.